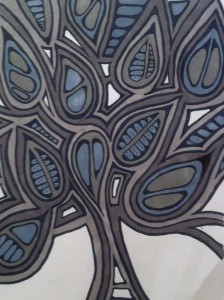 Founded in 1999, Collective Arts is an established arts and well-being organisation based in South West London. Working with teams, groups and individuals, we use positive creative engagement and a range of innovative techniques to enhance wellbeing, communication, confidence and strengths.
Influenced by current thinking in the field of positive psychology, our workshops proactively incorporate 3 key elements of successful well-being interventions: meaning, empowerment and enjoyment. By integrating these themes into our sessions we deliver workshops that effectively address a range of wellbeing-focused topics including; resilience, experiential reframing, positive coping, self-efficacy and flow.
As we believe in the importance of evidence, we've developed our own empirically validated techniques and routinely measure the effectiveness and impact of our programs. Using the UCL museums wellbeing measures(/www.ucl.ac.uk/culture/projects/ucl-museum-wellbeing-measures) our Mindful Creativity Workshops are shown to enhance positive emotions by 29 % and reduce negative emotions by 48 % over the course of each session.
Collective Arts also designs and coordinates large-scale community engagement projects (30 to 2,00 participants),  curates and designs art exhibitions,  and delivers presentations on the values of creative engagement and mindful well-being.